Outdoor living spaces leave a first impression and we want yours to be unique. Apart from the simple concrete, stamped concrete and textured concrete adds affordable elegance to your outdoor living space. A lounge with a quaint sitting area in a shady area, a beautiful walkway around the house to walk in the evening with your beloved, a garden to play around for the kids or choosing a patio, FRSR offers a variety of options for designing and installing. We will create a functional and stylish foundation for your outdoor living space. We will make sure that your first foot on your new landscape overwhelms you by grace and sheer beauty that the new concrete offers.
Click Here to See our Stamped Concrete Gallery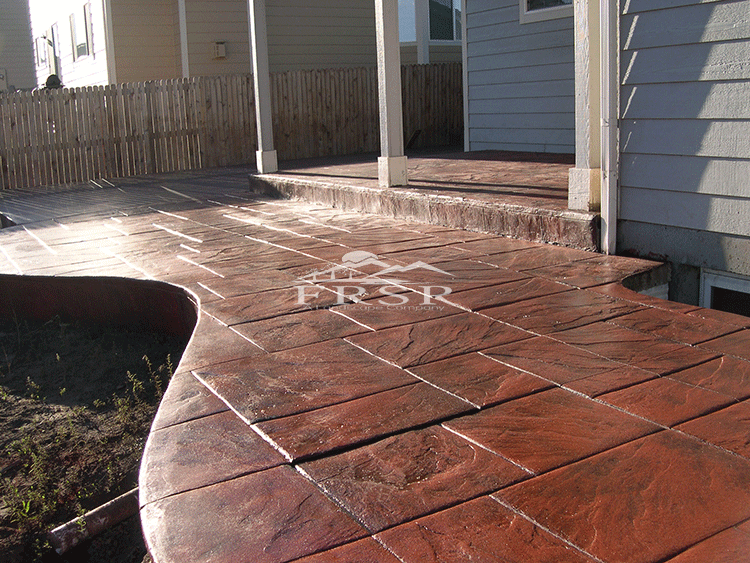 STAMPED CONCRETE
High quality material is used to construct patios to withstand the diverse Colorado climate conditions. Compacted Roadbase, 4000 PSI concrete mixture, revolutionary fiber mesh and steel structures are used to lay a solid foundation. UV-resistant, mineral based color hardeners and release agents will make your patio solid and tough. We ensure that the beautiful creation lasts for years.
Not only that but FRSR also offers plans and offers in your budget itself, making sure everything is reasonable and affordable for our customers. We will construct a new hardscape specifically designed to fit your budget. Prices starting as low as $11.50 per square foot, stamped concrete at FRSR is indeed affordable elegance!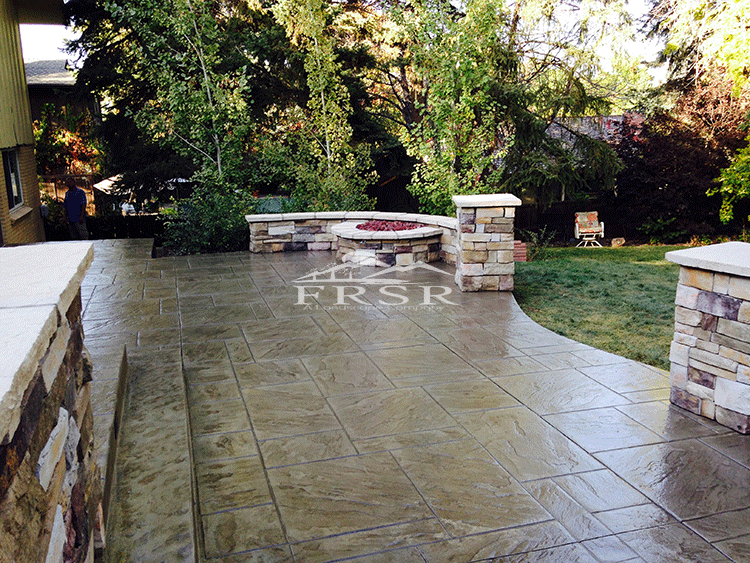 OVERLAY
Need to update your old patio? Want something elegant and royal but worried about the hassle, the search and hunt for a company? Have memories with the old one and can't imagine to tear it apart? Your search has ended, FRSR is here at your service! So what is the solution? Answer is simple: Concrete overlay! With concrete overlay, FRSR's expert craftsmen apply a thin layer of lightweight polymerized concrete directly on top of your existing concrete. Together with a bonding agent, this solution adheres permanently to the concrete and can even be colored, stamped or textured at your choice. After finishing, the surface is hardened to an equivalent of 8000 PSI.
FRSR can also pour a colored, stamped or textured addition to your existing patio. It will seamlessly join and match the new patio to the existing structure, making it appear as though the entire patio was created at the same time! With overlays starting at $8.50 per square foot it is a great way to bring old concrete to life.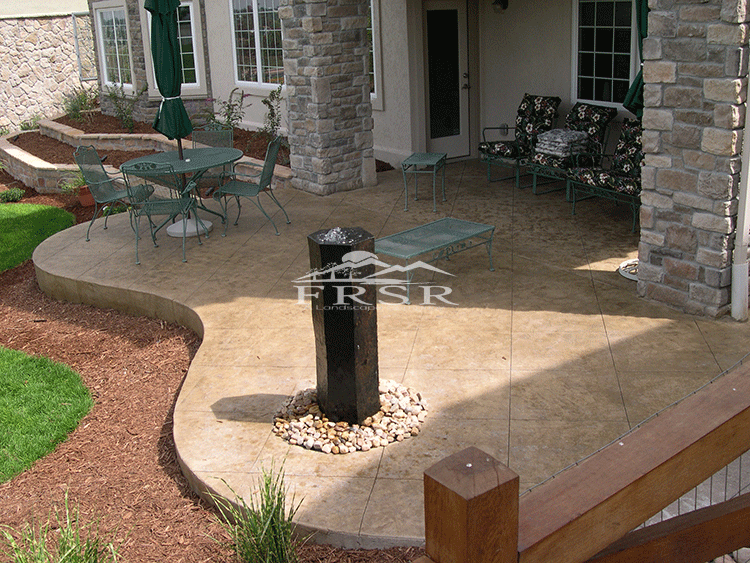 FRSR - A Landscape Company 7050 West 120th Ave. Suite 205B Broomfield, CO 80020